German Chess Championship
The German Chess Championship has been played since 1861, and determines the national champion.
Prior to 1880 three different federations organized chess activities in Germany: the Westdeutscher Schachbund (WDSB), the Norddeutscher Schachbund (NDSB) and the Mitteldeutscher Schachbund (MDSB). Each one organized its own championship. In 1880, the nationwide Deutscher Schachbund was founded, so afterwards only one German championship was played.
Starting from 1933 the Third Reich took control of all social activities and until 1943 all chess championships were organized by the Groβdeutscher Schachbund. After the end of World war II, separate championships were played in the occupied zones. Afterwards, from 1950 to 1989, two national championships were held in the Federal Republic of Germany and the German Democratic Republic.
After the reunification of Germany in 1989, a single tournament has been played.
Championships 1861-1932
German Congresses 1879-1932
Siegbert Tarrasch
Carl Schlechter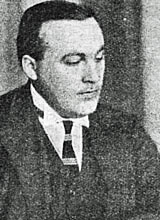 Efim Bogoljubow
German Championships 1933-1949
West and East Germany championships
German championships since 1991
Thomas Luther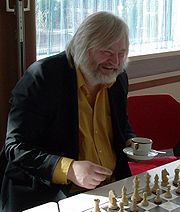 Artur Yusupov
Women
Elisabeth Pähtz
Year
City
Winner
1993
 Bad Mergentheim
 Marina Olbrich
1994
 Rinteln
 Isabel Delemarre
1995
 Krefeld
 Ekaterina Borulya
1999
 Chemnitz
 Elisabeth Pähtz
2001
 Krefeld
 Jessica Schmidt
2003
 Altenkirchen
 Annemarie Sylvia Meier
2007
 Osterburg
 Luba Kopylov
2008
 Kehl
 Antje Fuchs
2009
 Hockenheim
 Polina Zilberman
2011
 Bonn
 Sarah Hoolt
2013
 Bad Wiessee
 Hanna Marie Klek
2014
2015
 Bad Wiessee
 Zoya Schleining
COMMENTS