Paul Lipke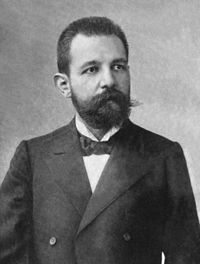 Paul Lipke
Paul Lipke (30 June 1870 - 8 March 1955) was a German chess master.
Lipke was born in Erfurt. In 1889, he tied for 5-6th in Breslau (6th DSB Congress, Hauptturnier A, Emanuel Lasker won), and took 4th in Dessau. In 1892, he won in Dresden (7th DSB-Kongress, Hauptturnier A), and he took 2nd in Halle (Quadrangular). In 1893, he took 3rd in Kiel (8th DSB-Kongress, Curt von Bardeleben and Carl August Walbrodt won). At the 9th DSB-Kongress in Leipzig, 1894, he took 2nd, behind Siegbert Tarrasch but ahead of several established masters, including Richard Teichmann, J. H. Blackburne, Carl Walbrodt, David Janowski and Georg Marco; he also won his individual game against Tarrasch. In 1898, he tied for 8-9th in Vienna (Kaiser-Jubiläumsturnier, Tarrasch and Harry Pillsbury won).
Lipke retired early from active chess and worked as a lawyer in Halle, Saxony. He died at Osterburg, Altmark.
COMMENTS