Vassily Ivanchuk
Ivanchuk in 2006

Full name
Vasyl Mykhaylovych Ivanchuk
Country
Soviet Union
Ukraine
Born
March 18, 1969
Kopychyntsi, Ukrainian SSR, Soviet Union
Title
Grandmaster
Peak rating
2787 (October 2007)
Vassily Mykhaylovych Ivanchuk, also transliterated as Vasyliy or Vasyl (Ukrainian: Василь Михайлович Іванчук; born March 18, 1969), is a Ukrainian chess grandmaster.
Ivanchuk has been a leading player in the world since 1988, ranking as high as No. 2 on the official FIDE Elo rating list (July 1991, July 1992, October 2007). Ivanchuk often has erratic results, dropping as low as 30th in July 2009 before returning to the top ten in the next list.
Ivanchuk was the 2007-2008 World Blitz Chess champion, and won the Amber blindfold and rapid chess tournament in 1992 and 2010.
In 2011, by the decree of the President of Ukraine, Ivanchuk was awarded the Order of Prince Yaroslav the Wise IV degree.
Career
Early years
Ivanchuk was born in Kopychyntsi, Ukraine. He won the 1987 European Junior Chess Championship in Groningen and first achieved international notice by winning the 1988 New York Open with 7½/9, ahead of a field of Grandmasters. He tied for first place in the 1988 World Junior Chess Championship at Adelaide, but lost the title on tiebreak to Joël Lautier. He was awarded the Grandmaster title in 1988, and entered the world top 10 the same year.
Reaches world elite
Ivanchuk attained chess world fame at the age of 21 when he won the Linares tournament in 1991. Fourteen players participated, eight of them rated top-ten of the world, including World Chess Champion Garry Kasparov, while the rest were all among the world's top 50 players. Ivanchuk narrowly edged Kasparov by a half-point, defeating Kasparov in their individual game.
It was widely believed that Ivanchuk might become World Champion, although he came close in 2002 when he reached the final of the FIDE World Chess Championship 2002. While being consistently among the top 10 from 1988, Mark Crowther's The Week in Chess said that his erratic play was due to "poor temperament." His inability to become World Champion despite his immense talent and longevity among the chess elite has been attributed to his admittedly poor nerves, which were exposed during the high-tension atmosphere of World Championship match-format tournaments, such as in 2002 where he was heavily favored in the FIDE championship final after having defeated defending champion Viswanathan Anand in the semifinals, only to lose to countryman Ruslan Ponomariov in a significant upset, denying him the World Championship. Subsequent match-play tournaments in World Championship cycles saw Ivanchuk consistently underperform; in the FIDE World Chess Championship 2004, Chess World Cup 2005, Chess World Cup 2007, and Chess World Cup 2009, he failed to advance past the third round despite being seeded No. 5, No. 1, No. 1 and No. 6 respectively in those events.
Ivanchuk's world championship aspirations were also dampened by the unfortunate title split 1993 to 2006. Due to obligations with FIDE, Ivanchuk and Anand did not participate in the 2002 Dortmund Candidates tournament for the Classical World Chess Championship 2004. He was then narrowly excluded, on the basis of rating, from the rival FIDE World Chess Championship 2005. While he won one of the events of the FIDE Grand Prix 2008-2010, his overall performance was not enough to qualify him for the World Chess Championship 2012 candidates tournament.
Since 2013
Ivanchuk played in the 2013 Candidates Tournament, which took place in London, from 15 March to 1 April. He finished seventh, with a score of +3−5=6.
Assessment and personality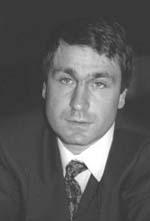 Ivanchuk
In 2013, Gawain Jones described Ivanchuk as "possibly the most talented [player] ever". Judit Polgár, when asked in 2012 to name chess players whom she considers geniuses, named only Ivanchuk, Magnus Carlsen and Viswanathan Anand.
"Chucky", as Ivanchuk is called, has been described by Anand as the most eccentric player in the chess world. Anand, tongue-in-cheek, gave his view on Ivanchuk like this:
He's someone who is very intelligent ... but you never know which mood he is going to be in. Some days he will treat you like his long-lost brother. The next day he ignores you completely.

The players have a word for him. They say he lives on "Planet Ivanchuk". (Laughs) ... I have seen him totally drunk and singing Ukrainian poetry and then the next day I have seen him give an impressive talk.

His playing style is unpredictable and highly original, making him more dangerous but sometimes leading to quick losses as well.
After a string of unsuccessful performances culminated in his elimination at the early stages of the 2009 World Cup, Ivanchuk announced, in a highly emotional interview, his retirement from professional chess. However, he soon recanted on this decision.
Notable tournament victories
Team chess performances
Ivanchuk has often been at his best in international team competitions. He has played in eleven Chess Olympiads, twice for the Soviet Union (1988 and 1990), and nine times for Ukraine, after the Soviet Union split up in 1991. He has won a total of twelve medals, and has been on four gold-medal winning teams (USSR in 1988 and 1990, Ukraine in 2004 and 2010). In 133 games, Ivanchuk has scored (+50 =77 -6), for 66.5 per cent. His detailed Olympiad records are as follows:
Notable games
Ivanchuk vs Kasparov, Linares 1991
At round one of Linares in 1991 the then only 21-year-old Ivanchuk gives up both his bishops for knights and then boxes Kasparov, then world champion, into complete passivity.
Personal life
Ivanchuk was first married to chess Woman Grandmaster Alisa Galliamova. On November 18, 2006, he married for the second time.
In 2011, Ivanchuk and his second wife were mugged by unnamed assailants the day they were set to leave from São Paulo, Brazil on a plane bound for Spain to finish the second half of the Bilbao Grand Slam Masters tournament. The muggers took the couple's money, identification, including passports, and cellular telephones, forcing Ivanchuk's wife to return to Ukraine. Ivanchuk threatened to withdraw from the tournament altogether, but his wife convinced him to continue. He had been leading in the tournament before this event, but did not play as well in the second half of the tournament.
Doping test controversy
Ivanchuk was playing on board 1 for Ukraine in the 2008 Chess Olympiad held in Dresden. Going into the last round Ukraine was second with decent chances of placing 1st, and only a strong loss against a 10th-seeded USA would leave them without a medal. Ivanchuk was chosen to be tested for illegal substances in his system immediately after the last round.
In a major upset, the USA defeated Ukraine 3½ to ½ with Ivanchuk losing his game against GM Gata Kamsky, causing Ukraine to fall to fourth and miss out on a medal. Ivanchuk was in such a distraught state after the game that he was seen "kicking a large concrete pillar" with such fury that bystanders were surprised he did not break any toes. When the officials tried to get Ivanchuk to participate in the doping control, he refused and stormed out. Missing the test is equivalent to being tested positive under the rules and could have resulted in a 2-year ban from FIDE events.
Under FIDE rules, a player found guilty of doping charges automatically forfeits all his or her games in the event concerned. This had previously happened to two amateur players who refused doping tests in the 2004 Chess Olympiad in Majorca. There was speculation that if this rule were applied to Ivanchuk, it would result in the USA's bronze medal being stripped and awarded to Hungary due to a change in tie-breaks.
Ivanchuk was eventually found innocent of the charges, on the basis that he was not informed of the need for the doping test beforehand by a Doping Control Officer, in accordance with correct FIDE procedure, and that in his distraught frame of mind, he had not fully understood the arbiter's request.
Chess World Cup results
COMMENTS